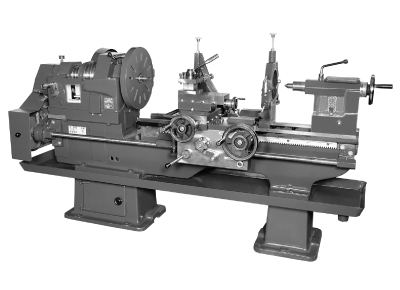 Macpower Industries founded in 1985 to manufacture Heavy Duty & Light Duty Centre Lathe Machines, on a tiny basis. Gradually and steadily the progress was on the way towards the success and achieved the Land Mark of 18,000 machines running successfully all over India as well as abroad in the year 2017, With wholehearted support and encouragement from dealers and customers, today our brands TURNER and TURBO are the most trusted and acceptable name in the Machine Tools Industries.
Mr. Rupesh Mehta being a dynamic personality, the company under his experience, expert guidance and with a well-qualified team of engineers started developing varieties of machines viz. Light Duty / Heavy Duty Lathes / Medium Duty Upper / Under Counter Lathes, Medium Duty All Geared Head Lathes & Heavy Duty All Geared Head Lathe Machines, Semi-automatic and Fully automatic horizontal Milling Machines thus making a "WIDE RANGE WIDE CHOICE" for the customer.
From the beginning, the Motto of the company was very clear to manufacture quality products only. The same is strongly adopted by the company still today because only the quality stands for long-lasting. Nowadays our production is nearly 50 machines per month with a range of products.
The company is highly committed to continuously improve it's Quality Management System by designing the product per customer requirements as well as manufacture and supply cost-effective and quality products on time, All the machines are strictly inspected as per the IS test Charts viz. IS 1878 (part I)-1993 for Lathes and IS 2200-1973 for Milling Machines. All the product manufacturing under strict quality control with a team of highly qualified engineers, supported by technically advanced and precision machines and fully equipped R & D Department, Quality control Department, and Standard Room.
You have a job to do-quickly and accurately – you need a tool that offers direction without distraction.